Can a personal business get a business manager visa?

I would like to start my business in Japan as a personal business. Can a freelancer get a business manager visa?

Although you can obtain business manager visa in your personal business, there are also caveats.

Requirements for business manager visa are the same even in a personal business
Even in the case of a private business, the requirements for acquiring a business manager visa are the same as when establishing a company and starting a business, so it is possible to obtain (change) a business management visa.Therefore, even in the private business, you need to invest more than 5 million yen and have an office outside your home.
Usually, when starting a business in a personal business without setting up a company, there is a reason that the scale of the business is small and you want to reduce the cost of setting up the company and the operating cost. However, when a foreigner starts a business in Japan, it is necessary to secure the requirements for a business manager visa, even in an private business.
[Requirements for Business Administration Visas]
1. An office or store for operating a business in Japan
2. The scale of the business falls under any of the following
A) In addition to the manager, there must be two or more full-time employees living in Japan
B) The total amount of investment is 5 million yen or more
C) to be recognized as a scale according to A) or B)
3. Have acquired the business permit necessary for business operation
4. You have already filed the necessary tax documents
5. The business plan document proves the stability and continuity of the business
When business visa application in personal business does not go up
In practice, it may be better to establish a company and obtain a business management visa. Because private businesses do not have "capital" like companies, it is because the method of proving investment of more than 5 million yen becomes a problem.
If you set up a company and start a business, you can invest 5 million yen as a capital for a bank account and prove that the investment meets the requirements.However, in the case of an individual business, it is necessary to actually invest 5 million yen in facilities for the store, purchase, etc., and attach a receipt relating to those investments in Japan and submit them to the Immigration Bureau.
There is no problem if it is a business that requires an investment of 5 million yen or more at the beginning of the business, such as restaurant businesses such as restaurants (including FC membership). However, in a business that does not incur a large initial cost to start up the business, such as IT and consulting, it is difficult to prove with a receipt that has invested over 5 million yen.
Rather, you would like to secure 5 million yen as working capital for subsequent labor costs.
Considerations of personal business for VISA
If a foreigner who currently lives in a foreign country comes to Japan to start a business, he can not start the business as a private business.  That's because when you submit a report on the opening of an individual business to the tax office, you need a location in Japan. Foreigners living in foreign countries do not have a Japanese address because they do not yet live in Japan.
Therefore, there may be cases where an international student starts an personal business after graduation (Student visa → Business visa) or a company employee who was working on a work visa starts in an personal business.
By the way, although the funds used for personal living, such as rent at home, are not recognized as "invested in the business", the executive compensation is paid from the money invested as capital, and the rent of the home is paid from among them Is also possible. In addition, you do not have to use the capital, so you can keep it as a working capital for the subsequent business.
There is an advantage that the cost of establishing a company (about 300,000 yen) does not apply in the personal business, but if the profit exceeds a certain level, the corporation may be able to enjoy the tax benefits. In addition, in transactions between corporations (B to B), it is necessary to be careful because some customers have internal rules that can only be contracted with a corporation.
From the above points, Continental recommends that you set up a company and start a business, unless there is a special reason. However, depending on your business model, you may be able to obtain a business management visa in your personal business. Please feel free to contact us.

Our Professional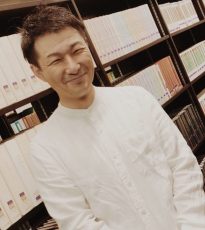 Masakazu Murai
Immigration consultant, Financial advisor
He has 18 years experience in Investment Banking at Mitsubishi UFJ Morgan Stanley. He had provided financial advisory more than 500 entrepreneurs and senior management.
He currently supports many foreign entrepreneurs in Japan, taking advantage of the experience of an investment banker. He is the best expert of Business VISA in Japan.
Gyoseishoshi Immigration Lawyer
CMA(Japanese financial analyst license)
CFP (Certified Financial Pllanner)
MBA in Entrepreneurship(Hosei Business School)