【2023】How to get a Business Manager VISA

How to get a business manager VISA in Japan? I wish to obtain it smoothly?

The Immigration Bureau requires 1)at least
5 million JPY investment, 2)
Physical Office, 3)valid Business Plan, and evidences.

Requirement for Business Manager VISA
You need the following to obtain Business Manager VISA:
Physical Business Office except someone's house
Valid Business Plan (written in Japanese)
Enough experience in your startup field

Business Partner living in Japan (if you live abroad now)
1.Office
You are reqired a business office except your home for applying a Business Manager VISA
2.Capital
Investment more than 5 million JPY for capital
3.Business sustainability
You must explain your business sustainability for Japanese Immigration Bureau on your business plan.
4.Career
Related career to your STARTUP Business is required.
5.Business Partner
in Japan
You need a business partner living in Japan if you live abroad.
①Physical Business Office
In order to obtain business manager visas, physical business office must be secured. Physical business office dees not include virtial office, shareoffice, name lending of someone's office and someone's house for living.
In addition, its office contract is required

"the name of your company" and "purpose for business use, not living use".

(Contract will be examined by the Immigration officer)

You should first make a contract under your personal name and then change the contract to the name of your company, when your company has been established.

Your business office must have necessary business equipments (PC, desk, printer, document shelf and so on) and enough space for employer and enployees.

If you operate a restaurant, you must have a separate private room space in your restaurant. Only a separate private room with a door is permitted.

Learn More: Office requirement details
Criteria of Business Office
The name of the lease agreement is the name of the company that does the business (contract in the name of the person is NG)
Use purpose is for business use (for home use is NG)
Having the necessary personnel and equipment for the business
Monthly rental space or store cart are not available
Offices authorized by the Immigration Bureau
○ Office (corporate contract)
○ Rental office (if there is an independent room)
○ Incubation office
NOT permitted office
× Home apartment (not even large property)
× Monthly apartment
× Virtual Office
× Borrowing between joint offices and other offices
× Vehicles such as trailers
②Capital

/ Investment
In principle, investment of at least 5 million yen is required to obtain a business management visa.

The owner himself has to invest 5 million yen or more. Foreigners who apply for a management visa can only manage the business, so they must hire people who actually serve cooking and cooking, and staff who perform nail treatments.
Points to consider when deciding the amount of investment
When deciding the amount to invest, you need to take into consideration (1) Business manager visa requirements, (2) Bank financing, (3) tax, and (4) required licensing capital requirements.
ここをタップして表を表示
Close
Business manager visa requirements
It is necessary for foreigners starting a business to invest a total of 5 million yen or more.

Example:
× Applicant 3 million yen + Business partner A 2 million yen = 5 million
○ Applicant 5 million yen or more
ここをタップして表を表示
Close
Bank financing
Banks may ask whether they are preparing one-tenth to one-half their own funds for the business.
You should set the capital which is calculated back from the amount required for the business (own cash + loan amount).
ここをタップして表を表示
Close
Tax issue
If the capital at the time of establishment is less than 10 million yen, in principle, it is not necessary to pay the consumption tax in the business year of the year of establishment and the next business year.
The per capita rate of corporate resident tax is increased from ¥ 70,000 to ¥ 160,000 a year if the capital exceeds 10 million yen.
ここをタップして表を表示
Close
Required licensing capital requirements
Depending on the project to be started, a permit may be required, and if the requirement for the permit is a capital requirement, the amount must be satisfied.
Example: 20 million yen for temporary staffing
Where does the capital come from?
If you cannot prepare 5 million JPY with your own savings, you can borrow money from your parents or relatives in your home country.
Even if you borrow capital from your parents or relatives, you can still obtain a management visa.
However, it is necessary to submit to the Immigration Bureau "public documents showing relationships with parents and relatives, loan agreements, remittance records, and evidence documents showing income and property of parents and relatives.
You may use the invested capital for business before applying for management visa.
③Business Sustainability
It is necessary to explain to the Immigration Bureau firmly in the business plan about the continuity and stability of the business. At that time, it is necessary to explain about what is actually engaged in business management and the appropriateness of the business.
There is no interview to explain the business plan, so it is necessary to gain the understanding of the examiner only by the Business plan written in Japanese. Even if you are good at Japanese, there are not many people who are used to making business plans, so it works against the examination when the necessary items are not included or when the explanation is weak.
In addition, when renewal of business management visa, the situation of profit and loss and financial condition is examined. In case of a deficit, you have to submit a new business plan.
4.Business experience shows your capability
In 2023, Business manager VISA examination is getting tougher, more difficult, reasons for starting new business and the Applicant's career (business experience) , detailed business plan will be required. Tokyo Immigration Bureau said, "Do you really wish to start your own business?" , "Do you really have the capability to run a business? ".
Therefore, the your education, business history, reasons for starting business, business plans, evidence materials (basic contracts with business partners, etc.) must be needed.
5.Business Partner Living in Japan(if you live abroad)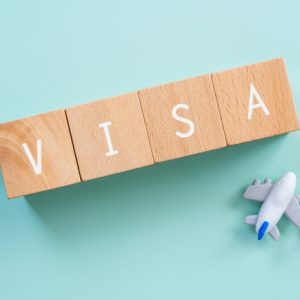 If you live abroad, you need a business partner (only Japanese national, Permanent Resident or Business Manager VISA holder) who has 住民票(Jyumin hyo) in Japan and has Japanese bank account in order to set up a company in Japan. *Learn more
You need to transfer capital to your bank account. However, if you do not have an account at a Japanese bank, you will not be able to transfer the capital for company establishment.
1) Therefore, you invite a business partner who lives in Japan to be a co-representative director of your company, invest capital in the bank account of that director, and register company establishment.
2) The co-representative director also contracts for business office in Japan. Ans he/she procedures for obtaining a business licence as a representative of a Japanese company.
3) Business partners will resign as co-president once you get VISA in Japan. (If necessary)
Examination period of business manager Visa
Examination period for business manager visas generally takes 3 months from the application. In addition, it may take more than 3 months when the immigration office is busy when the immigration office receives an instruction to submit additional documents.
Flow of business manager visa Application
Business planning →
Company establishment (2-4 weeks)→
Acquisition of Business license permittion from the regional goverment * if necessary→
Preparation for business management visa application (collection and preparation of evidence documents) →
Application to immigration office→
Examination (3 months )→
Request for additional documents etc →
Notification of permission or disapproval.

AS it takes 2-4 weeeks to set up a company from business planning, about 1 month to prepare application documents for business management visa, and about 3 months from application to permission notice.
A total of around 4-5 months is a guideline, but it may take more time depending on the approval status and approval status. Therefore, it is recommended that you have some room for the schedule before starting the business and the funds until then.
How long stay in Japan after getting my Business VISA ?
Guide to extend your Business manager VISA
Professional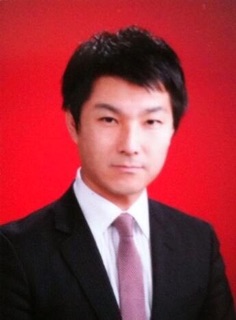 Masakazu Murai
Gyoseishoshi Immigration lawyer, Financial advisor
18 years experience in Investment Banking at Mitsubishi UFJ Morgan Stanley. He had provided financial advisory more than 500 entrepreneurs and senior management.
Gyoseishoshi Immigration Lawyer
CMA(Japanese financial analyst license)
CFP (Certified Financial Planner)
Master of Business Administration in Entrepreneurship