Foreigners living abroad to get a business manager visa in Japan

As A foreigner residing outside of Japan, is it possible to establish A company in Japan and then obtain Business Manager Visas?

Foreign nationals living abroad require the business partner in Japan to set up A company and get Business Manager Visas.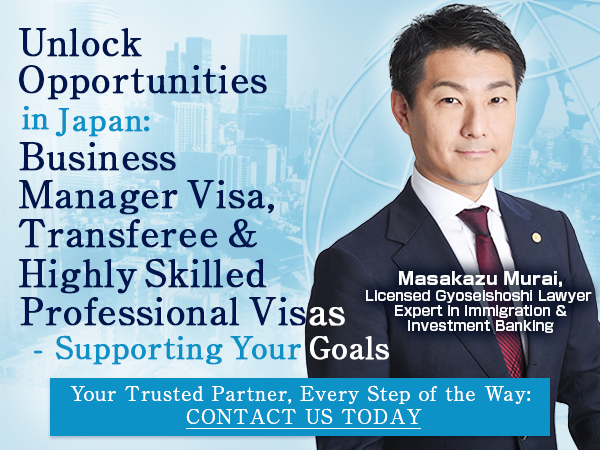 Requirement for Business Manager VISA
Attention Non-Resident Foreign Nationals Seeking to Establish a New Company in Japan and Require a Business Manager VISA
If you are a non-resident of Japan looking to establish a company and obtain a Business Manager VISA, it is imperative to engage a 'Business Partner (supporter, co-operator)' within Japan to facilitate the necessary procedures (details to follow). Please have your prospective Business Partner reach out to our office for further inquiries. This will ensure a more streamlined discussion of your case.
Continental professionals provide comprehensive consulting on the intricacies of the establishment and visa acquisition process. Even where the law may permit certain actions, practical procedures can be challenging and complex.
You need the following points to obtain a Business Manager VISA:
Office for business except home
Investment more than 5 million JPY for capital
Sustainability for Business (Business Plan written in Japanese)
Related career to your startup business
Business Partner living in Japan

(if you live abroad)
①Office
Reqired business office except your home
(Not for residential use, renting only the address is not allowed)
②Capital
Investment capital more than 5 million JPY
③Business sustainability
Business sustainability, Business plan
④Experience
Related career to your STARTUP Business is required
⑤Business Partner
in Japan
You need a business partner living in Japan if you live abroad.
The requirements for obtaining a Business Manager Visa are the same for foreigners living in Japan and foreigners living abroad.
However, most foreigners who do not live in Japan do not have a personal bank account in Japan. If you do not have a bank account in Japan, you cannot invest capital and you cannot set up a company in Japan.
The capital, provided by investors or the applicant, is transferred to the Business Partner's personal bank account in Japan. Japanese laws dictate that capital must be deposited into the account of investors (called Hokki Nin, 発起人) or directors(取締役), emphasizing the need for a trustworthy Business Partner.
①Japanese banks
②Branches of foreign banks in Japan(ex. CITI, HSBC…)
Also, many Japanese real estate owners can not lend an office to foreigners who do not have an address in Japan. If you cannot rent your HQ office in Japan, you cannot meet visa requirements.
In addition, when the office is to be rented, a company is not established yet, so a temporary contract will be made in the personal name of the representative director. In order to borrow in the personal name, it is necessary for him/her to do resident registration (住民票) and seal registration (印鑑証明書) in Japan.
Who is Business partner (supporter, cooperator)
The Business Partner should meet the following conditions:
a. Must have a registered address in Japan (Japanese without a residence certificate are ineligible)
b. Should be either a Japanese citizen or a permanent resident (as foreigners have activity restrictions, a permanent resident is preferred)
cz. Capable of assisting with administrative procedures for company establishment
In essence, the Business Partner will act as a co-representative (e.g., co-CEO) to assist with office contracts, capital investment transfers, and serve as an inviter for the Business Manager Visa. Once procedures are complete, the co-representative may resign, making incorporation as a stock company potentially more convenient.
Typical Procedure for Company Establishment
Therefore, foreigners who are not living in Japan are invited to be Japanese or foreigners living in Japan as co-representative directors of the company and help with procedures such as capital investment for establishing the company and office contracts. receive. When the procedure is complete, ask them to resign co-representative directors of the company.
1) Step 1: Appointment of a Co-Representative
A Japanese national or permanent resident is enlisted as a joint representative, such as a director or company representative. If the Business Partner is a foreign national, they must possess residency status permitting business management activities.

Step 2:
Office Contract by the Co-Representative
Initially, the office lease is contracted under the individual name of the Business Partner. Once the company is established, the contract will be transferred to the corporate name for business use. The office must be a functional space where the business will operate, and not merely an address at a home or associate's office.

Step 3: Capital Investment via The Business Partner's Personal Bank Account
The required capital is transferred into the Business Partner's personal bank account in Japan. This account must be in the name of the investor (called Hokki Nin) or a director as per Japanese regulations. Trustworthiness is critical due to the high-value transactions.

Step 4: Post-Incorporation Procedures
After the office contract and capital transfer, tax registration is completed (necessary for the Business Manager Visa). A corporate bank account is then opened in Japan (usually requiring a resident representative). The applicant then applies for the Business Manager Visa with the new company's representative acting as the inviter. Although an administrative lawyer typically conducts the visa application process, an inviter is required as a nominee.
After the Business Manager Visa is granted and the applicant arrives in Japan, the Business Partner may resign from their role as co-representative, although they may also remain in an executive position if necessary.
Professional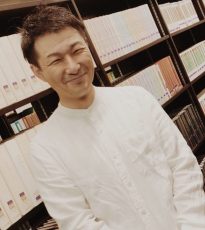 Masakazu Murai
Immigration consultant, Financial advisor
He has 18 years experience in Investment Banking at Mitsubishi UFJ Morgan Stanley. He had provided financial advisory more than 500 entrepreneurs and senior management.
He currently supports many foreign entrepreneurs in Japan, taking advantage of the experience of an investment banker. He is the best expert of Business VISA in Japan.
Gyoseishoshi Immigration Lawyer
CMA(Japanese financial analyst license)
CFP (Certified Financial Planner)
MBA in Entrepreneurship