Student to get Business Manager VISA in Japan

Can students get business manager visa after graduation? Is it Challenging?

It is difficult but possible. Business plans, legal compliance status, and fund raising are all key elements.
If you want to drop out the University, you need

…
There is no academic background requirement for the Business Manager Visa, so it is possible to formally drop out of the university and start business. However, if you want to drop out of university and start a business, you need to have a rational reason. The Immigration officer will ask, "Why are you dropping out of the university and start a business before you graduate?"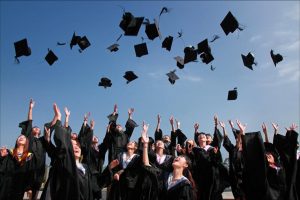 For example, if you came to Japan to study MBA after graduating from the university in your home country, and you found an entrepreneurial opportunity in Japan related to your field of expertise, this is a valid reason. However, if you are studying at a Japanese language school, a vocational school or a university in Japan, etc., in addition to the fact that your original purpose of study (studying) has not yet been achieved, the Immigration Bureau points out that there is no such thing.
If you do not have experience of starting a business, the immigration officer will ask you about the continuity and stability of your business. A robust business plan should be prepared and explained to demonstrate the continuity and stability of the business.
In this case, it is easy to explain that there is a backbone suitable for managing the business, such as the major field in school, work history and home environment. Please note that immigrants may be in breach if there is a period of three months or more without a justifiable reason between leaving school and applying for a business visa.
Part-time job, attendance and grades are also issues
International students can work part-time up to 28 hours a week, but if they work too much they will be in breach of the law and will not be allowed to switch to a business manager visa. You should also be careful about getting a part-time job after you graduate or leave school. According to the Immigration Act, part-time jobs cannot be taken after graduation or leaving school.
Please be aware that if you graduate and work part-time to support yourself while applying for a management visa, you will be refused for breach of immigration law. There are many who misunderstand that it is good to work part-time while the overseas student visa is still valid.
In addition, transcripts and proof of attendance are required for VISA examinations. Foreign students with poor grades and attendance will often not be able to apply for changes, even if they are trying to set up a company and obtain a business manager visa.
Once the residence situation is recognised as "not good", it will be practically difficult to change to another residence status while staying in Japan. In such cases, foreigners will be required to return to their home countries and apply for certification. This is because there are different approval requirements for "change/extension" and "authorisation".
How did you raise the capital?
The Immigration Office will check the source of capital when the company is set up. International students are only allowed work part-time for 28 hours per week. Therefore, the immigration officer will ask you to explain how you made the investment of more than 5 million JPY. If the part-time job exceeds 28 hours per week, you will not be allowed to change to a business manager visa as it is a violation of the Immigration law.
In many cases, parents and relatives in the home country often lend or give money. In such cases, you will need documents to prove your financial strength, such as bank transfer history, proof of enrolment of parents and relatives, income, and deposits. However, depending on the country, it may take a long time to collect and deliver the documents, so be prepared with ample schedule.
Timeline for Business VISA
Since graduation in Japan is in March, your student visa will expire shortly after that.
On the other hand, in order to apply for a business manager visa, it might take 3-4 weeks to prepare your business plan, 2 weeks or more to set up a company, and some time if a business licence is required. Therefore, I think that it is a good idea to start preparing about three months before school graduation.
The examination period for business visa currently takes about 2 to 3 months depending on the case.
FYI: The process is relatively smooth for students from HSP-targeted universities such as University of Tokyo, other 旧帝国大学s(e.g. Kyoto, Nagoya, Kyushu) and KEIO, WASEDA.
Professional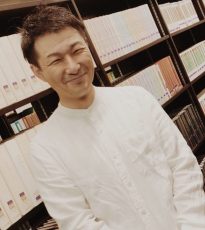 Masakazu Murai
Immigration consultant, Financial advisor
He has 18 years experience in Investment Banking at Mitsubishi UFJ Morgan Stanley. He had provided financial advisory more than 500 entrepreneurs and senior management.
He currently supports many foreign entrepreneurs in Japan, taking advantage of the experience of an investment banker. He is the best expert of Business VISA in Japan.
Gyoseishoshi Immigration Lawyer
CMA(Japanese financial analyst license)
CFP (Certified Financial Planner)
MBA in Entrepreneurship(Hosei Business School)