Highly skilled proffessional to START business in Japan

I am a Korean IT engineer working in a Japanese company with highly skilled professional 1(b).I want to start my IT venture, what should I do?

You can choose "Business Manager VISA, Highly skilled professional 2 VISA or Permanent residency" to start your business. 

Can I start my business in Japan with highly skilled professional 1(b) ?
First of all, foreigners who can start up in Japan will be permanent resident, settlers, spouse of Japanese, spouse of permanent resident and business management, highly skilled professional 2. Highly skilled professional 1(b)  allows you to management your own business only as a secondary activity related to the main activities. Your main activity is working at your current company. However, when you quit the company and start your business, it becomes illegal. That's because you will concentrate on your business.
You can choose 3 options for start your business
Therefore, if you start a business you have 3 choices: 1) to change your status of residence to a business management visa or 2) Highly skilled professional 2, and 3) to apply for permanent residence. In addition, if you get married with a Japanese or a permanent resident, it is just possible to start a business. But here we leave it out of the choice.
Apply for permanent residence
Highly skilled professionals can apply for permanent residence for a minimum of 3 years stay in Japan if they have over 70 points and a minimum of a year if they are over 80 points. Of course, in addition to that, it is necessary to satisfy requirements such as minimum annual income requirement, payment of taxes and pensions according to payment due date, whether crime etc is committed in Japan.
However, They usually satisfy the minimum annual income requirements in many cases, and when working as an office worker, there is little worry of not paying taxes or pensions. It is advantageous.
Also, if you acquire permanent residence right, you can continue to live in Japan even if you leave the business by any chance. If you quit your business, you will not be able to continue living in Japan if you have Highly skilled profession #2 or business manager visa.
Change to Highly skilled professional #2
Changing to Highly skilled professional #2 will eliminate the period of stay. Bank loans will be more advantageous as they will be able to stay in Japan without limitation on deadlines. In addition, investment of 5 million yen or more required for business management visa and business offices other than home will be unnecessary. Therefore, you can start up at home or start up with a small amount of capital. If it is unnecessary to invest a large amount of capital when starting a business like an IT venture, it may be more suitable.
Also, Highly skilled professional #2 have many merits. For example, you can call home parents or your spouse can work. In addition, the Immigration Bureau also preferentially and quickly processes.
Highly skilled professional #2 has the following requirements. If you meet the requirements you should apply for changes and start a business. If you have not already passed three years, until it is timing a lapse of three years working in the now of the company is one of the guideline. Of course, other requirements must be met.
Over 70 points on the point table
Compliance with laws and regulations
Match with the national interests of Japan
Stayed in Japan for over 3 years at highly skilled professional #1(a)(b)(c)
Do not harm Japanese industry and people's lives
Change to Business Manager VISA
If you can not change to Highly skilled professional #2 right now, you will acquire business management visa.In this case, it is necessary to prepare an investment of 5 million yen or more and an office other than home. Also, because of the period of stay, when using bank loans, it becomes slightly disadvantageous compared to Highly skilled professional #2.
Since you start IT venture, you do not need business licenses, real estate properties more than a certain size, cooking facilities like restaurant business. Also, securing employees is no problem.
WHY HIRE CONTINENTAL ?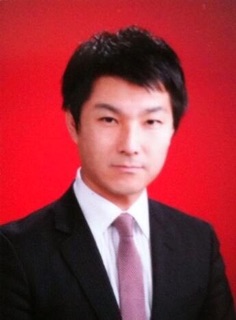 Masakazu Murai
Immigration consultant, Financial advisor
18 years experience in Investment Banking at Mitsubishi UFJ Morgan Stanley. He had provided financial advisory more than 500 entrepreneurs and senior management.
Gyoseishoshi Immigration Lawyer
CMA(Japanese financial analyst license)
CFP (Certified Financial Planner)
Master of Business Administration in Entrepreneurship(Hosei Business School)
CONTINENTAL「LINE@」
Continental LINE @ distributes news and blogs that are not written on the homepage. Please add friends now! ! You can also ask questions from LINE @!